Fancy giving a Bullet Journaling a go? I'm here to help!
Over the next few days I'll be Live broadcasting a series of 3 classes over on our instagram @nikkissupplystore. 
I'm asked all the time about starting a Bullet Journal - so I wanted to take some time to share my methods and tools, along with some tips and tricks I've learned along the way. 
I'll be streaming my first IG Live tonight (25th March 2020) at 6pm GMT - where I'll be chatting about which essential tools you'll need to get started, along with creating a Key and some long term planning spreads. You can tune in for FREE and I'd love to see you there!
In this post I'm going to list my starter materials list for Bullet Journaling. Everything in this list is featured in nikkissupplystore.com (naturally!) but this is just a guide and you could use any similar products you already have around the house. Ok, here we go!
1. A Dot Grid Journal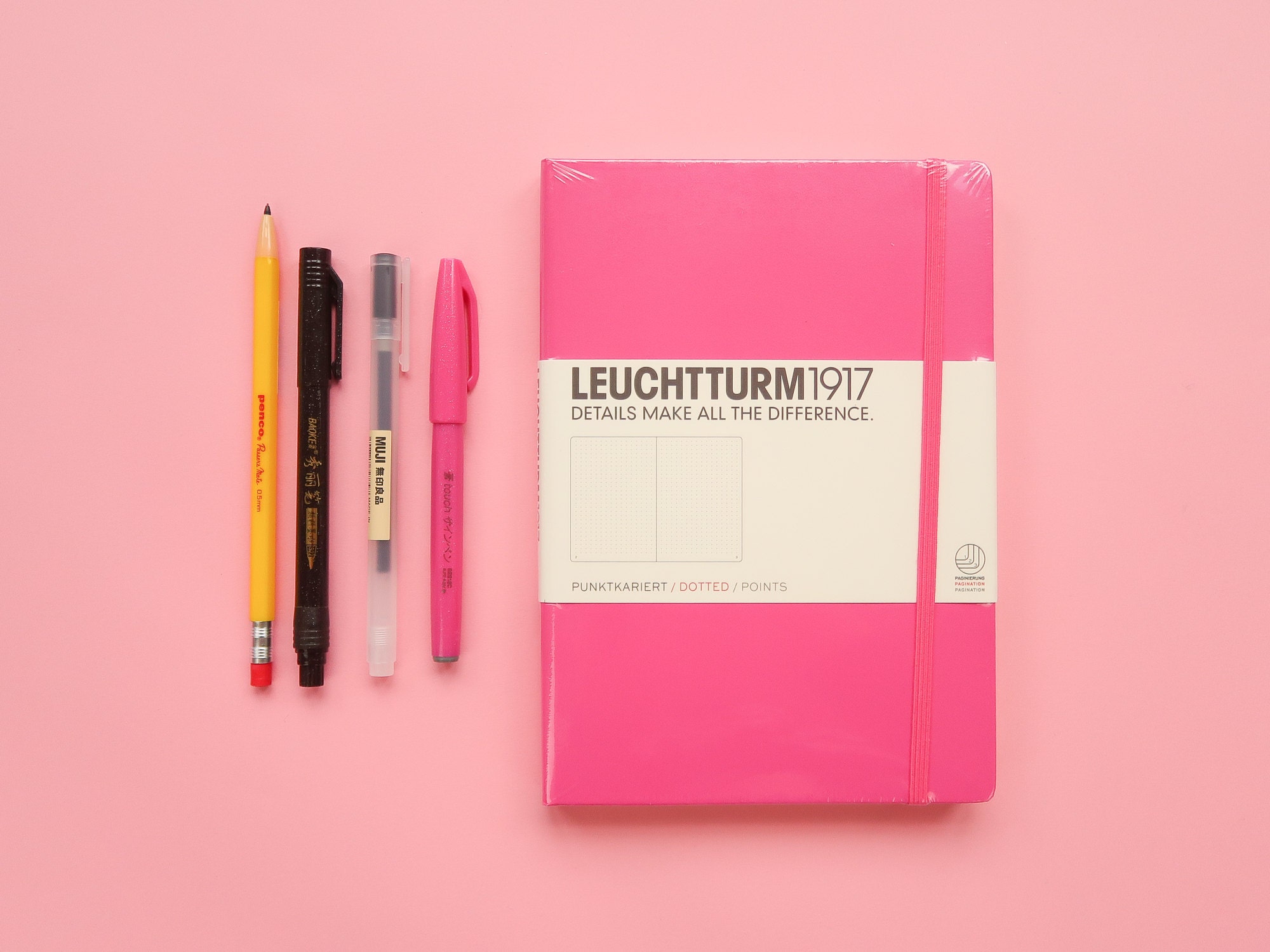 Over the years I've used Leuchtturm & I've recently started an Archer and Olive Journal. Leuchtturm are a great starter journal, as they're great quality, have tonnes of pages and come in lots of colours.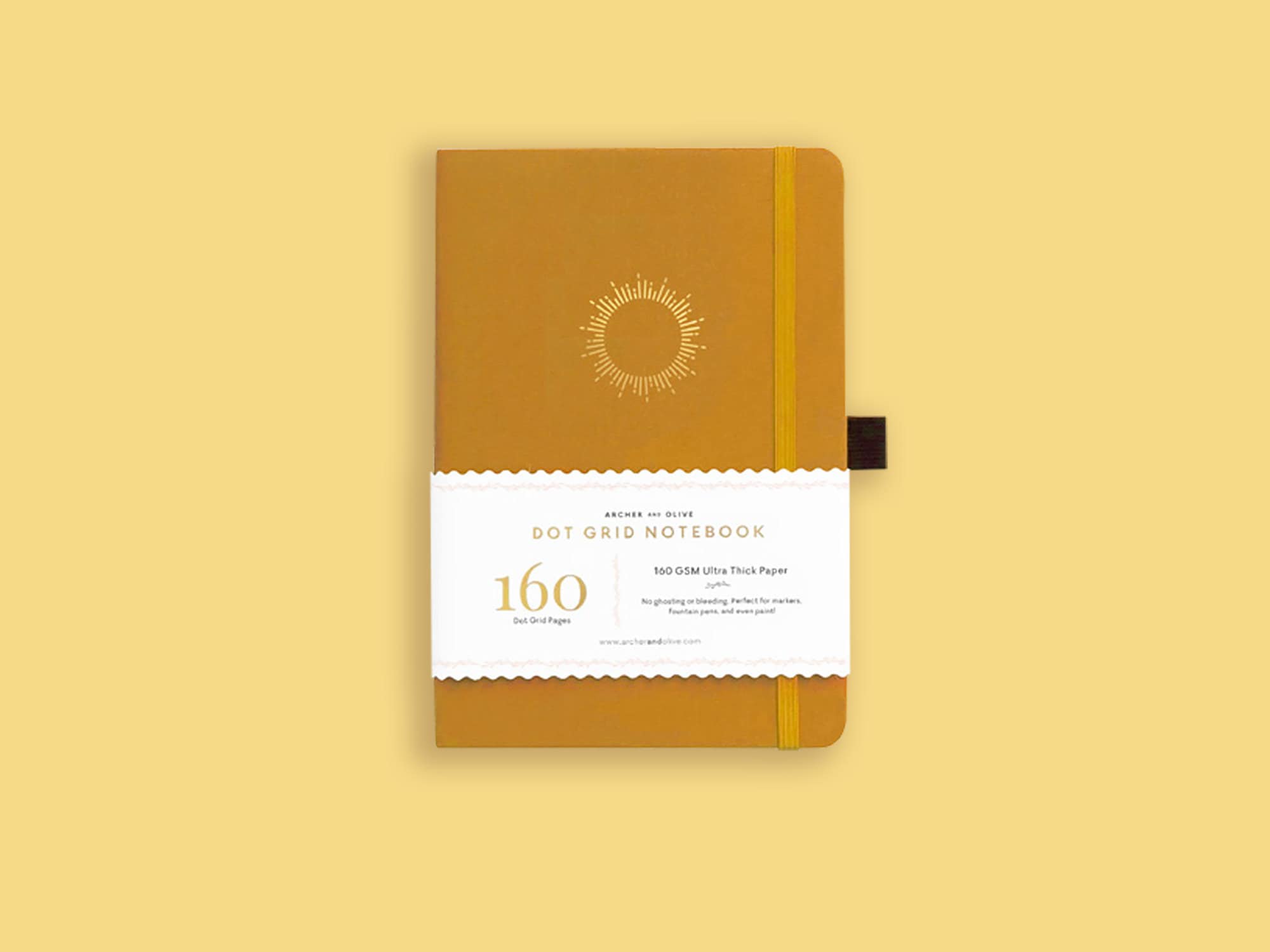 Archer and Olive are what I'd term as a luxury journal- as the paper is super heavy and stops markers and paint bleeding through the pages (a common issue referred to as "ghosting" in the world of Bullet Journaling)  
A&O are a little pricier but well worth it in my opinion - the paper and linen bound cover make them a joy to use on a daily basis. I even think the fanciness makes me want to journal more often!
2. Fineliner Pens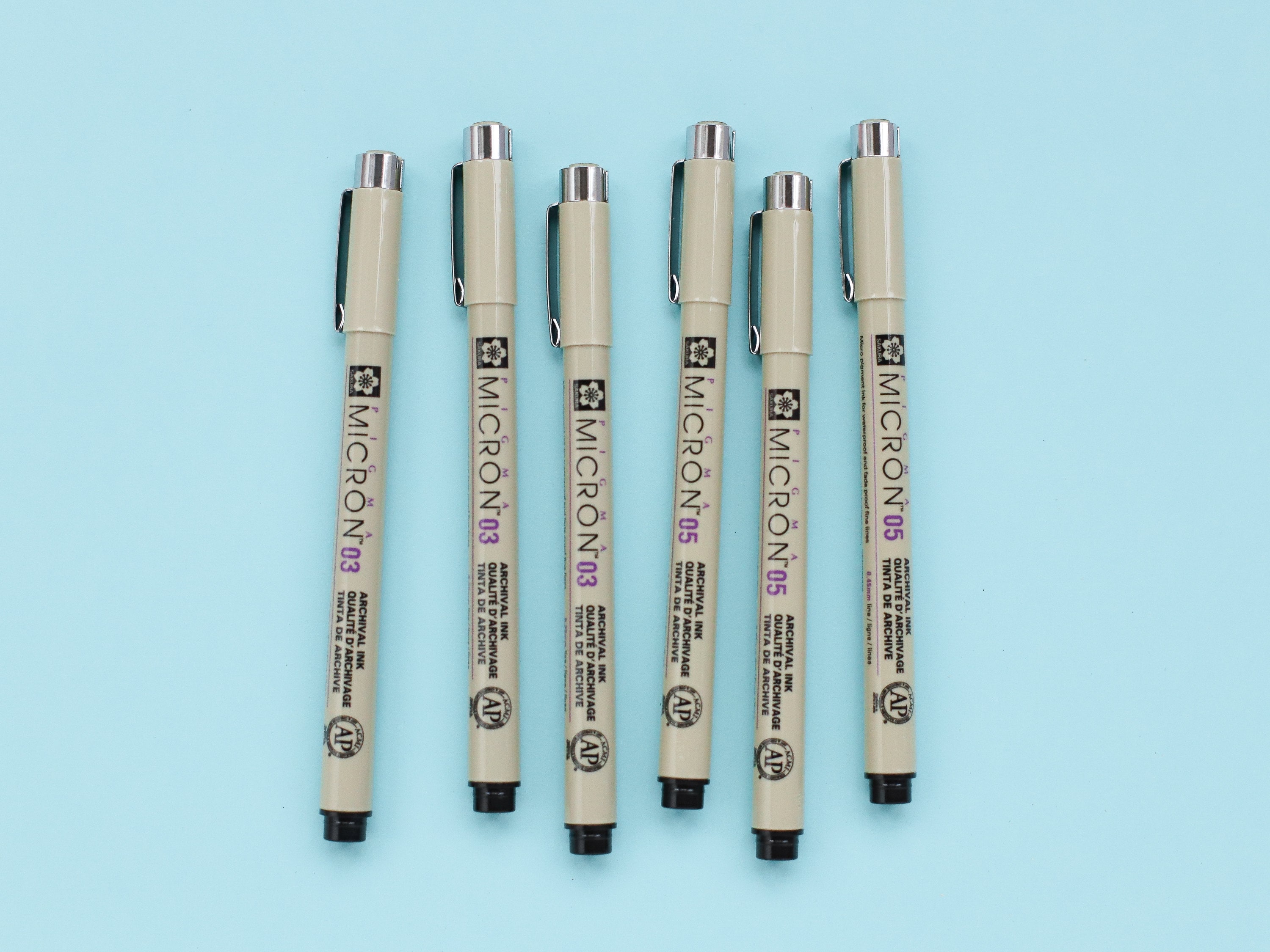 Sakura Pigma Micron fineliners are my current favourite journaling pen for a few reasons. Firstly, they're waterproof. This means that you can highlight over the top of them, or colour right up to the line using most felt tips and markers without the ink bleeding. Before this, I was using gel ink pens for every day lining and lettering - but these were a total gamechanger!
They also come in lots of nib widths which I love - we stock my two favourite sizes - 03 & 05. 
3. Colourful Highlighters / Markers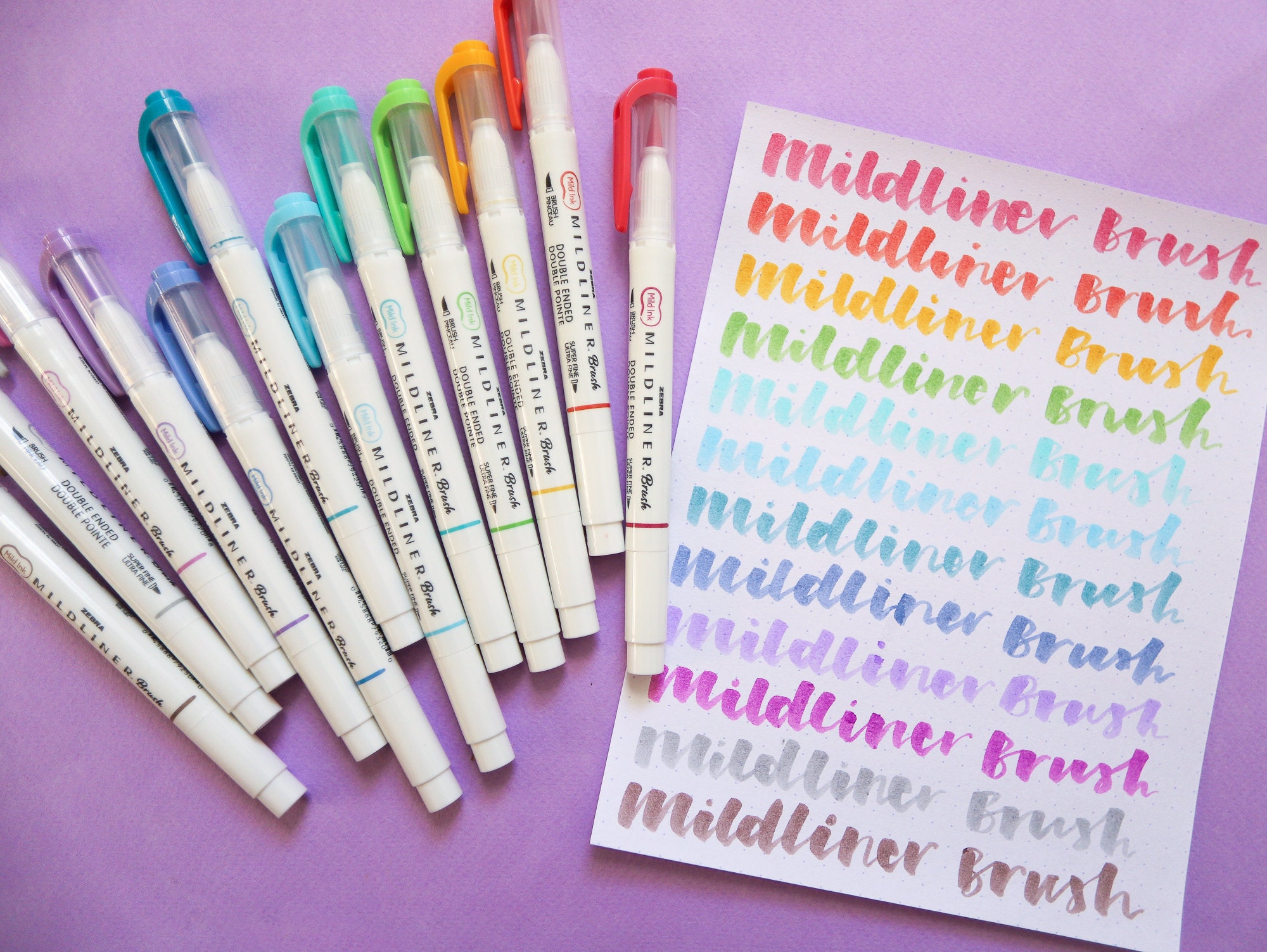 Zebra Mildliners are a firm favourite amongst journalers - but I have to say their new dual tipped Brush pens are a winner for me. They come in all of your favourite subdued colours, and have a brush and fine marker tip all in one. 
We sell full sets of 15 of individual colours.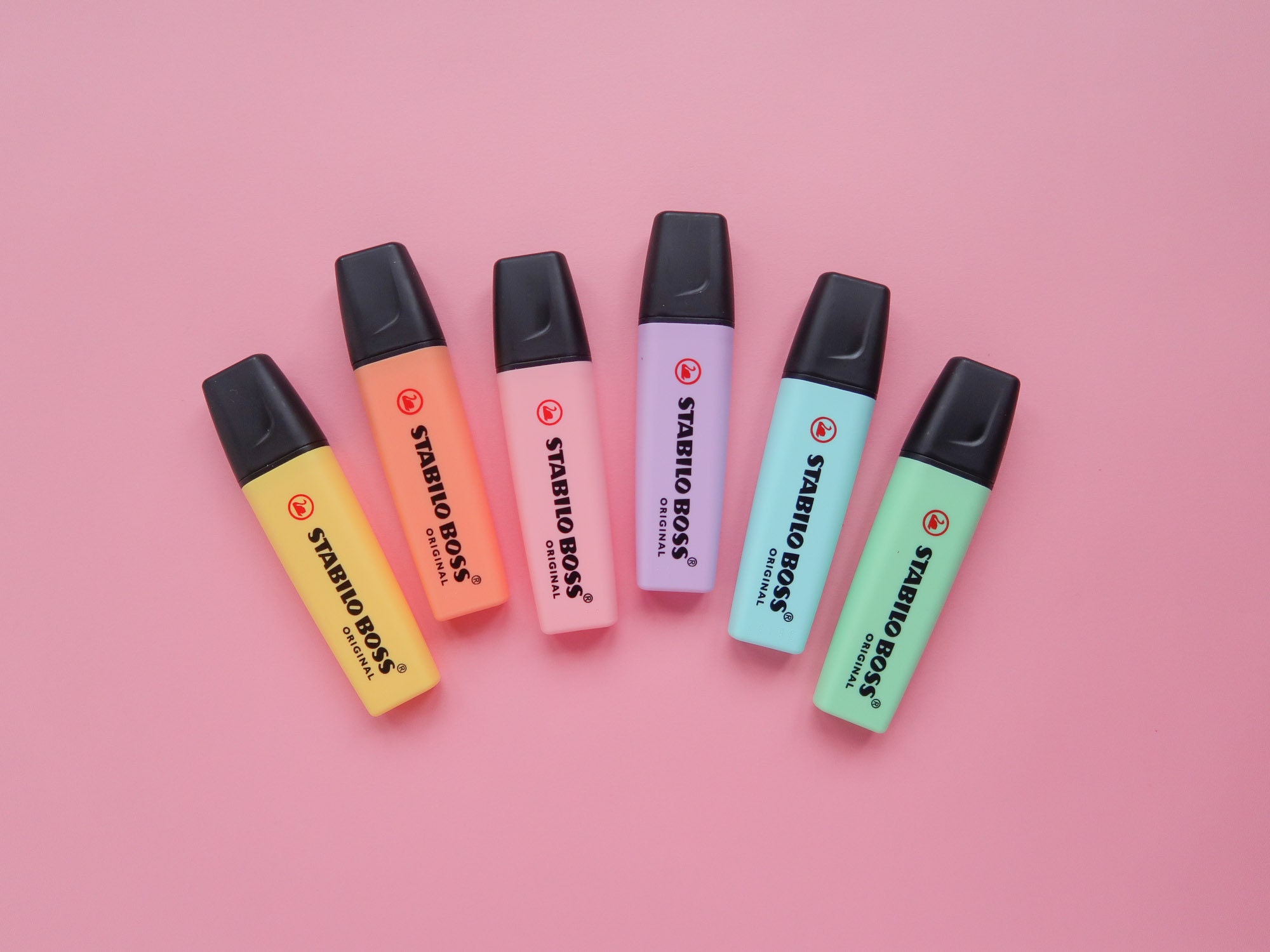 For a twist on the traditional - these Stabilo Boss highlighters come in 6 cheery pastel shades. I use these every time we do a mail run at nikkissupplystore.com and they are a joy to use! 
They come in a pack of all 6 colour so you don't need to choose just one!
4. A Slim Brush Pen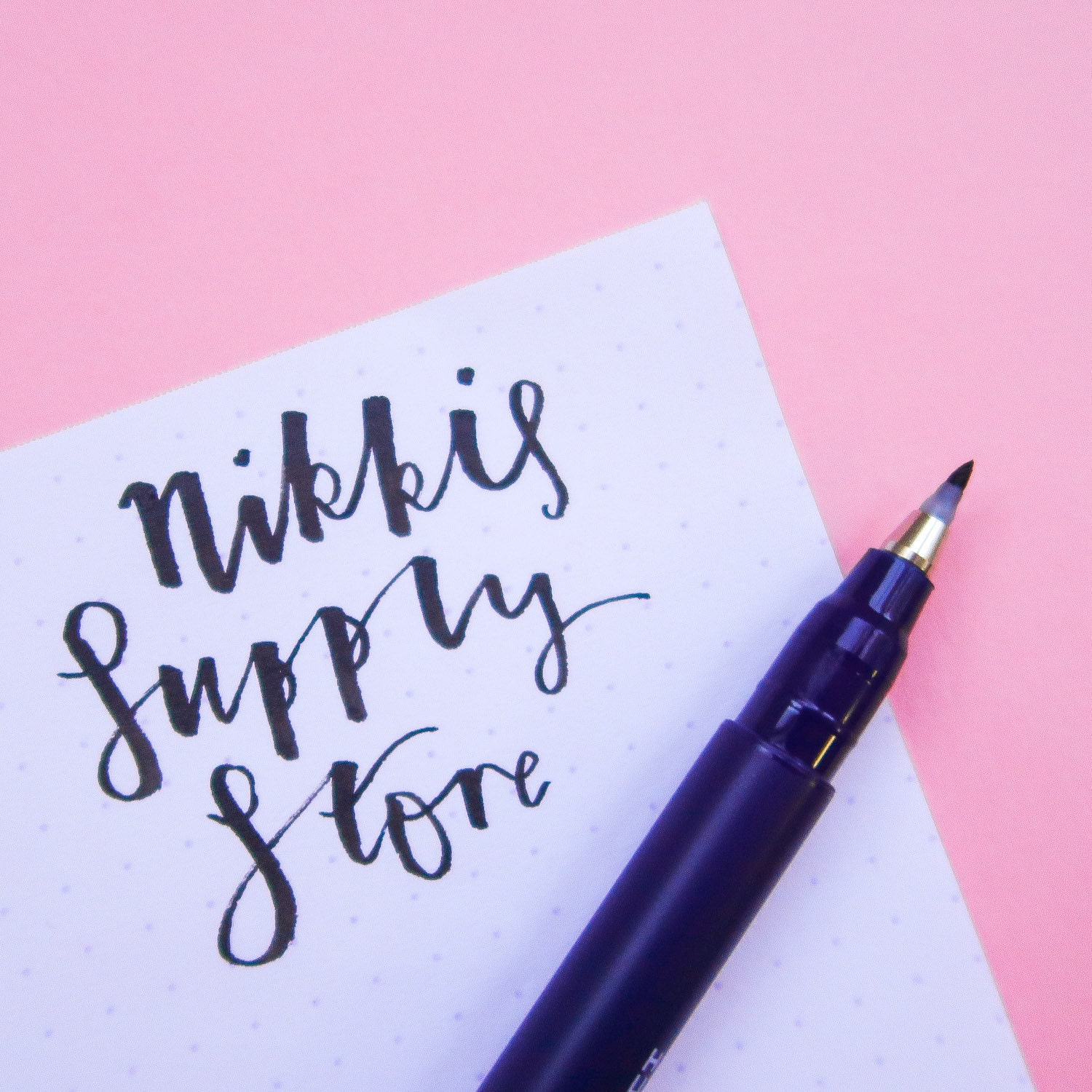 Tombow don't just make chunky brush pens, dontcha know? These slim Fudenosuke markers allow you to create those thick and thin modern calligraphy lines we all love with a little practice. 
Tombow Fude / Baoke Brush (this one is great too!)
5. Pencil & Eraser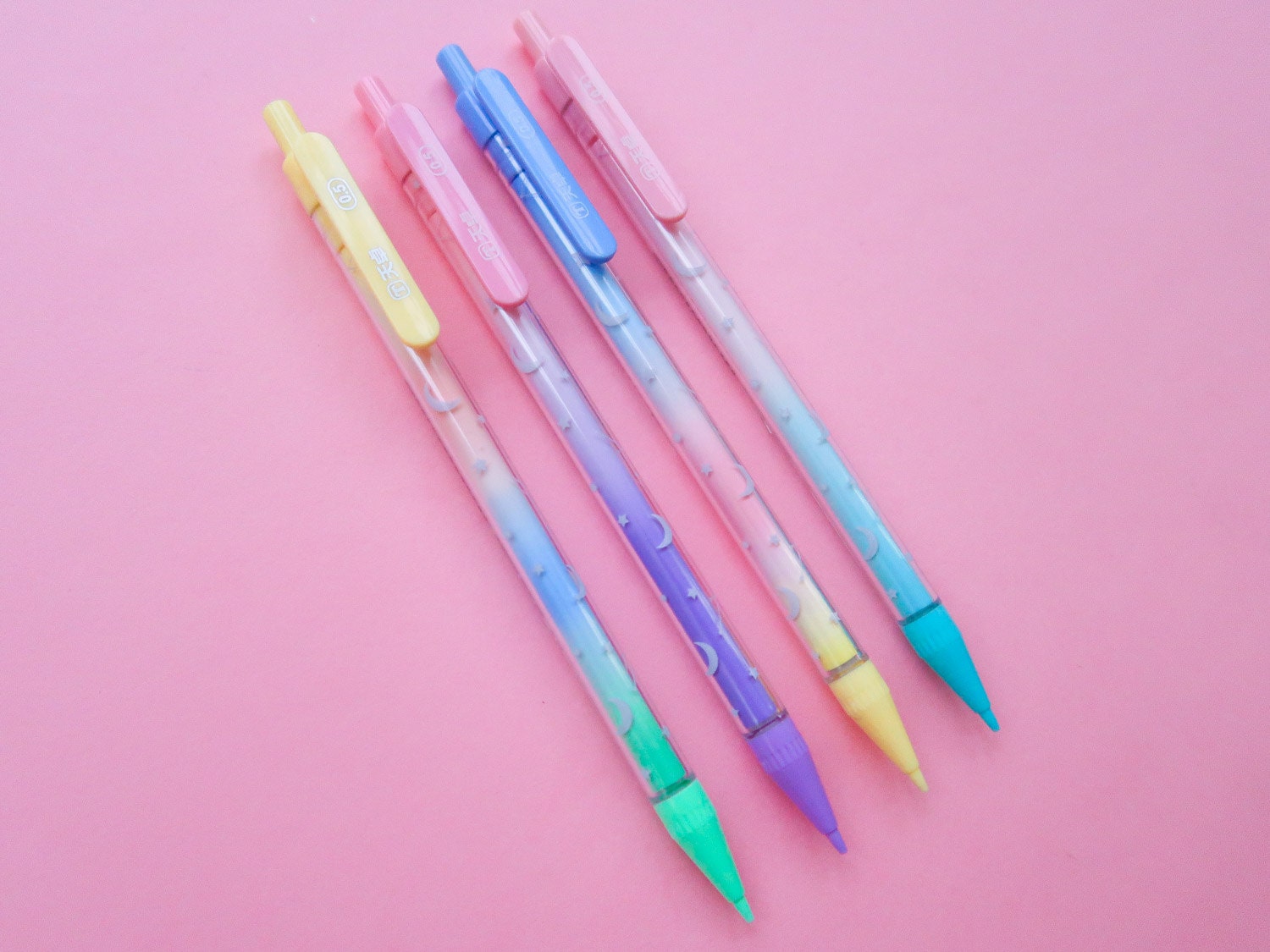 Pencils are something we usually have loads of lying around - but if you fncy treating yourself to something new then these pastel beauties are just the ticket!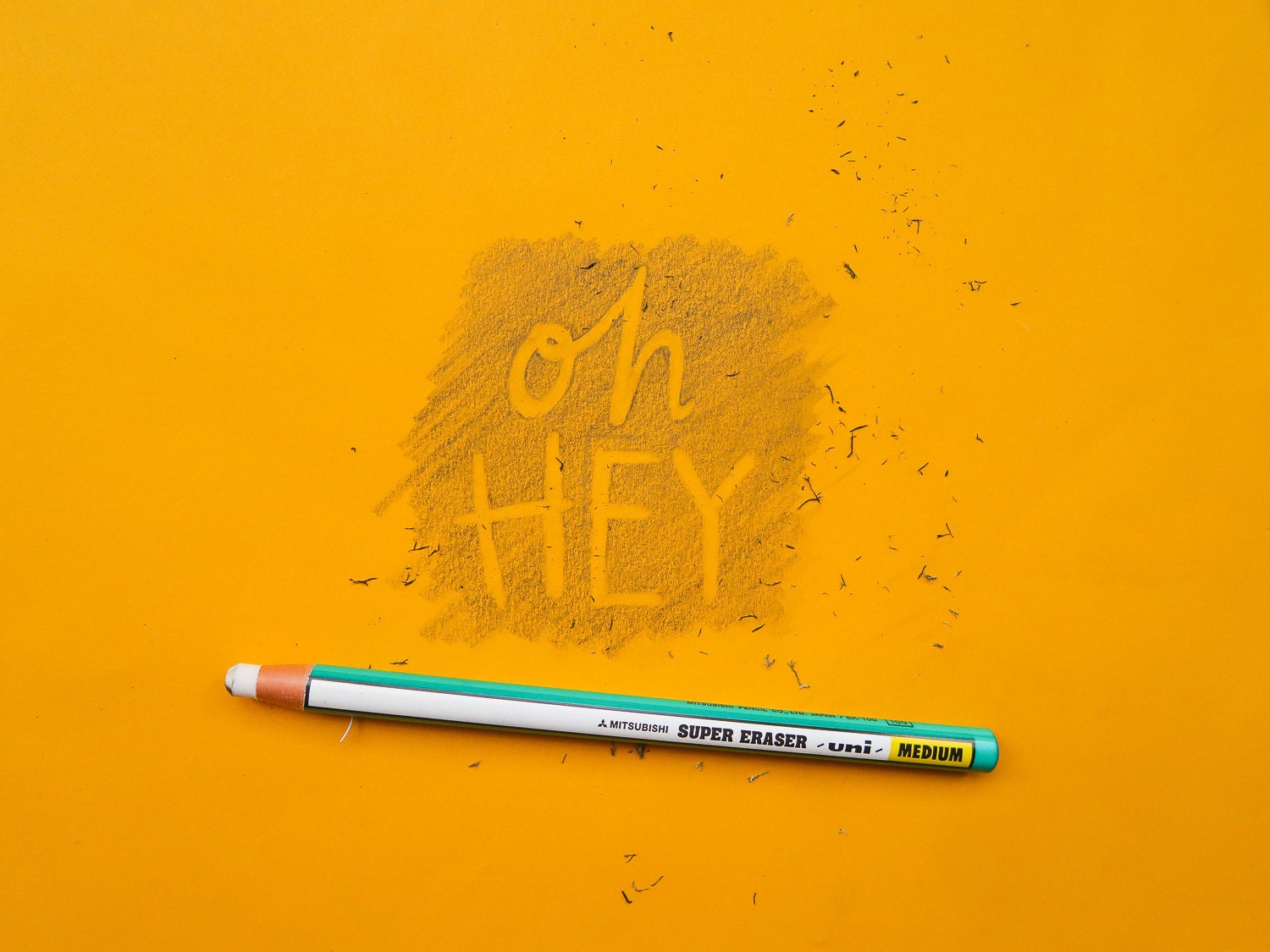 This eraser by cult Japanese stationer Mitsubishi is hands down one of my favourite products. You can "sharpen" it like a pencil by unwinding the paper around the nib, which makes it great for precision erasing.
They often sell out- but find them in store here.
6. A ruler or template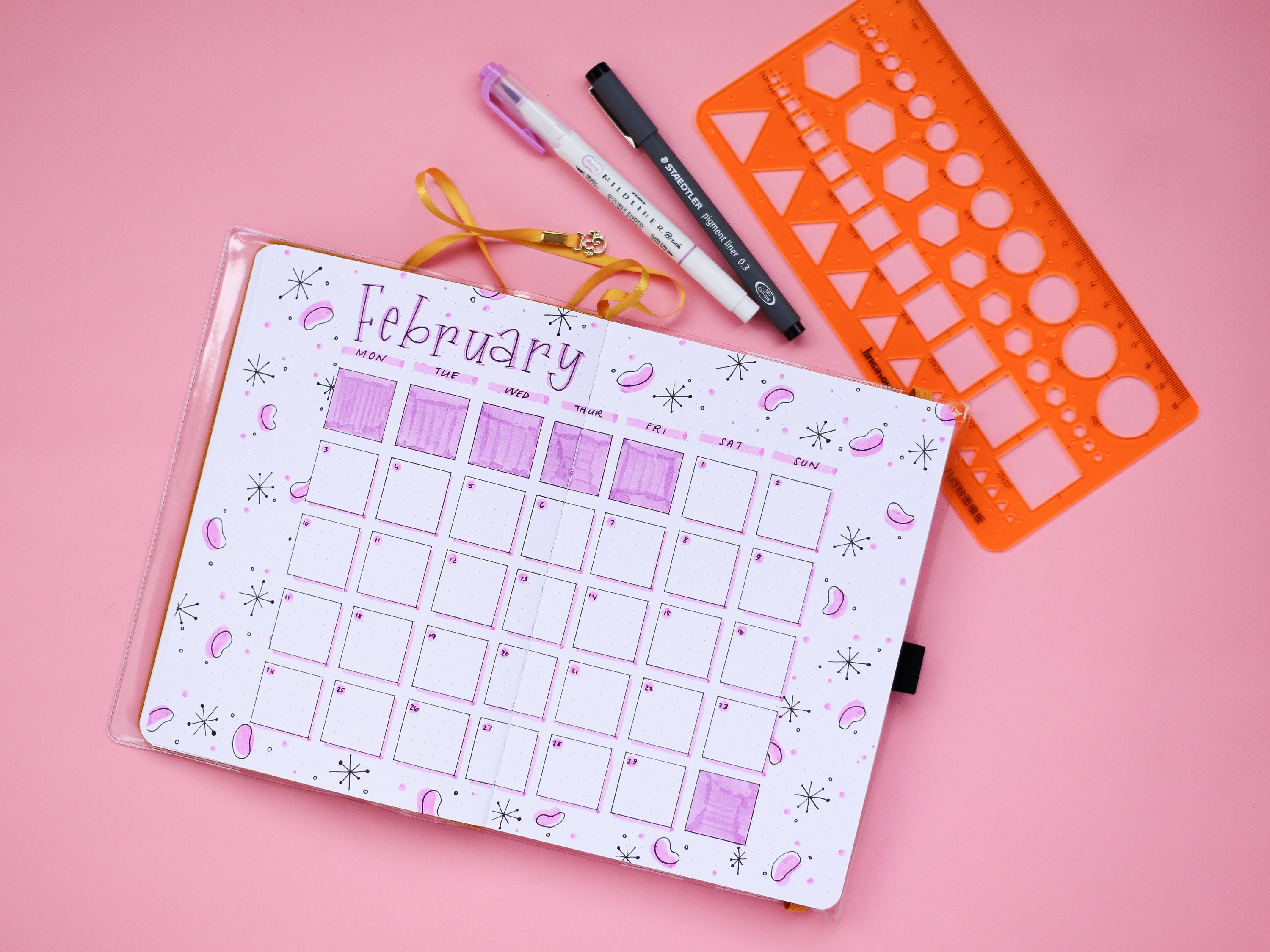 I use a ruler a lot for measuring grids and layouts in my spreads- and I recently discovered these handy geometric templates. The shapes come in sizes that relate to the dot grid pages- making them super hand for quickly drawing up monthly planners or gridded spreads.  
They're translucent orange plastic so that you can see the rest of your page underneath too. So handy!
7. Washi Tape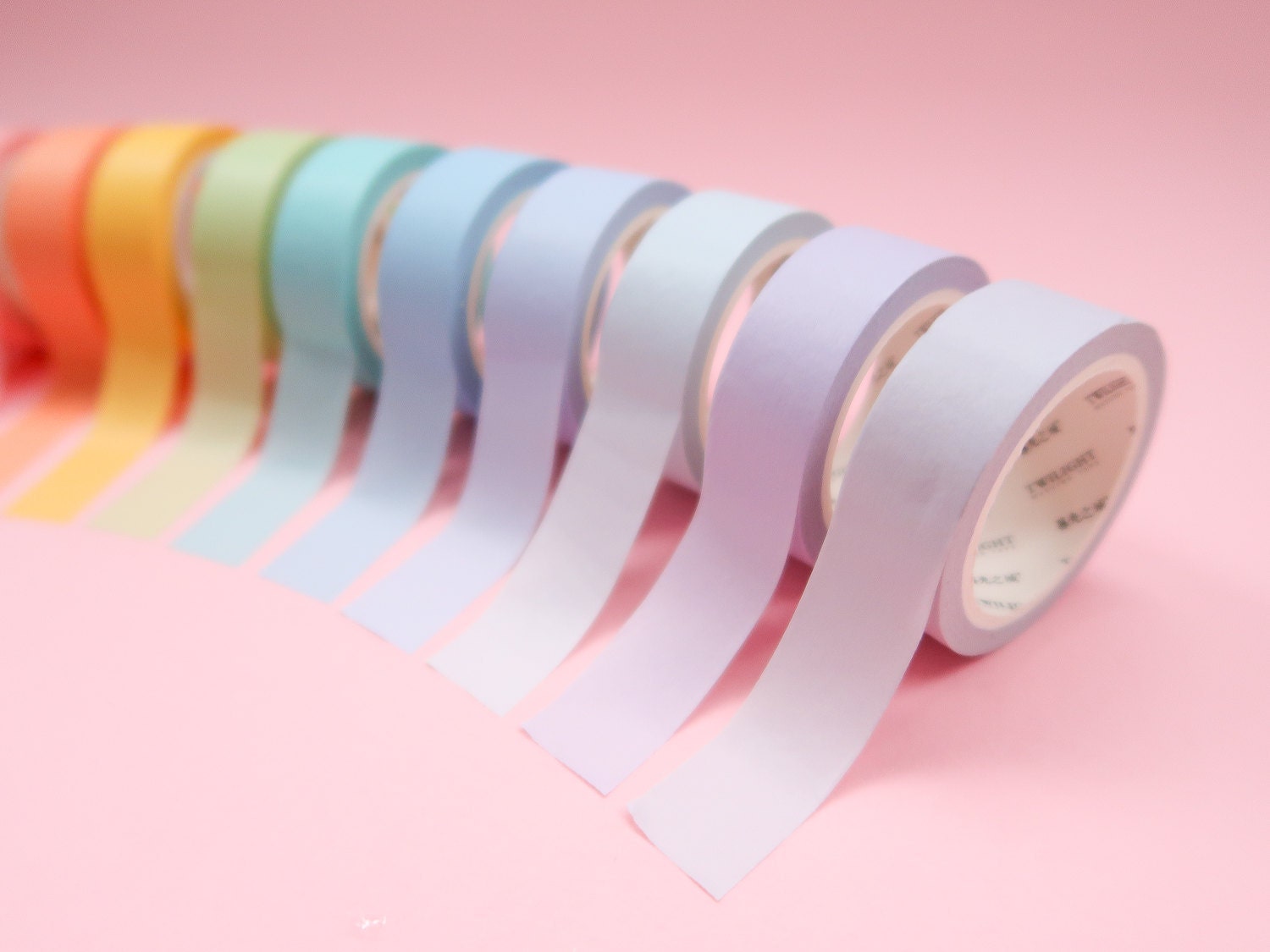 Washi tape has so many uses- from sticking cuttings in your journal to decorating spreads. We've got a whole store section full of the stuff - there something for everyone! 
Warning- this stuff can be addictive when you start collecting!
8. White Gel Pen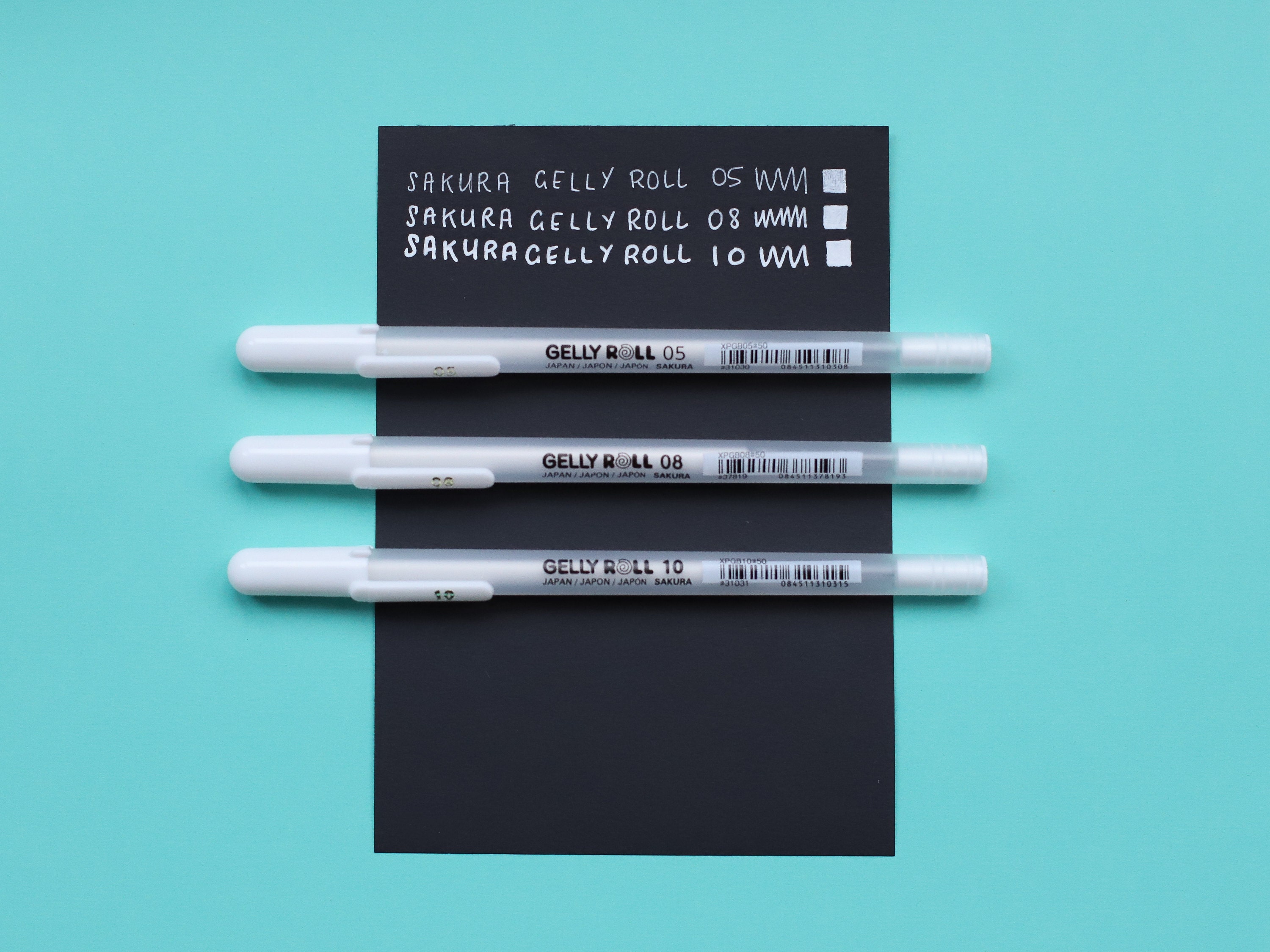 White gel pens are great for adding highlights to lettering or headers. But they're also great for correcting mistakes! Dab them over smudges or mispelled words to correct errors. 
9. A Glue Mouse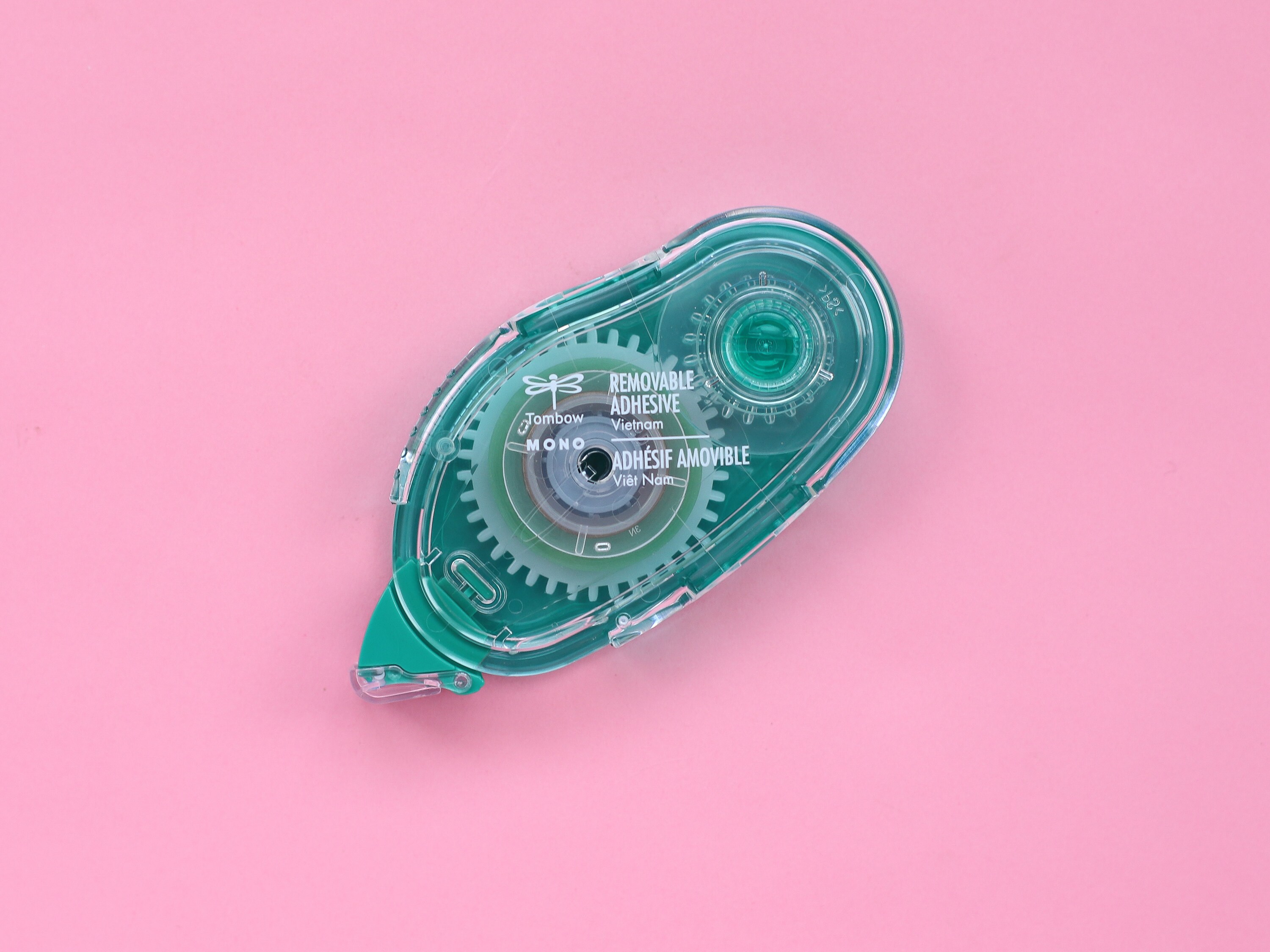 I often like to stick magazine clippings or photos into my journal, and I love using a glue mouse for this! They're very quick to use and there's very little mess or drying times unlike traditional stick or liquid glue. 
--
And that's it! This is a super rough guide to the tools that I use on a daily basis - but most folks find that they tailor their tools to their own practice. If you've got any questions i'm always happy to chat on nikki@nikkissupplystore.com.
Nx